Comedy speaker Dr. Jens Wegmann delights event participants
A speech by Dr. Jens Wegmann is a real highlight for any event. Just by looking at the audience you can see how much fun they are having listening to his tailored humor. Dr. Wegmann's individual keynotes entertain, motivate and delight the audience.
Speaker Dr. Wegmann has specialized in entertaining keynote presentations for business events. Disguised as a "real" speaker, it's only after a while that people will see his speech for what it is: top, first-class entertainment. His unique speech makes the audience laugh: at events, congresses, jubilee celebrations and staff events, there will be unforgettable and magical moments. Just take a look at the demo video, study the references or customers' comments and get in touch with Dr. Wegmann. This will bring you a whole lot closer to making your event a success.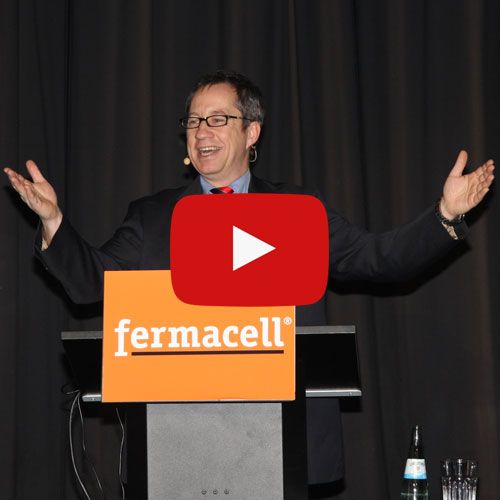 Dr. Jens Wegmann Video
Laughs with comedy speech
A positive surprise
When comedy speaker Dr. Wegmann starts his speech, nobody in the audience has any idea how things are going to pan out in the next few minutes. Everybody is expecting a dry lecture on some boring topic. At first he stumbles through his speech rather awkwardly and struggles with his text and the equipment. Soon the audience is pleased to note: something is not quite right here. And then it really gets going: Dr. Wegmann has just about overcome the first hiccoughs in his speech when he throws himself into your topic and sees it through the eyes of a cabaret artist. Whether it's about IT technology, finances or sales, he finds the right words for every topic to delight your audience. Just taking a look at the demo video will give you some idea of how you'll be guaranteed laughs with a comedy speech.